'Ratsch' is south German slang for an easygoing conversation.
After three years of printing steezy styles on secondhand shirts, we want rioots to be more than just another consumer choice. We want MORE! We want to actively engage with and change everyday structures that contribute to social and ecological exploitation in the textile industry.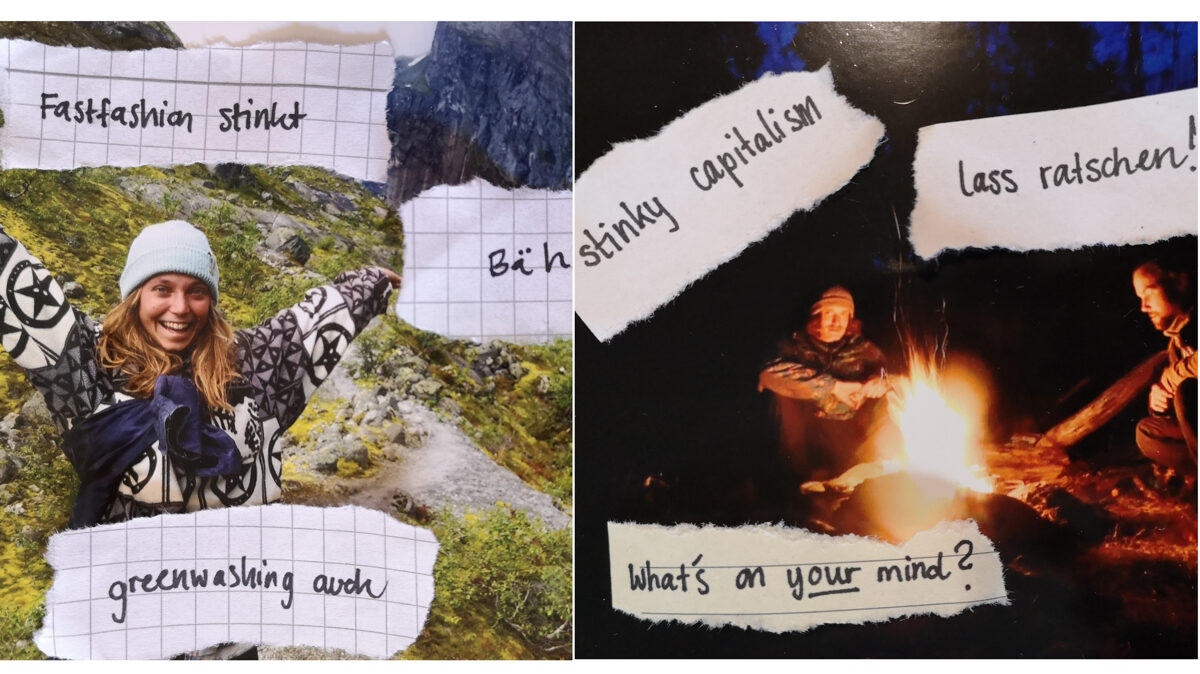 rioots-Ratsch is a series of posts addressing themes around sustainable fashion, which we encounter in our everyday lives. But wait a minute… We'll not just throw a bunch of facts and tips and tricks for how to be a better human at you. There's already enough of that, and that's not our role. We just want to chat! We want to hear your experiences, thoughts and opinions. And yeeeahs, your feelings are very much welcomed too <3 This dialogue will happen digitally, because we sadly can't hang out with all of you.
Ratsching is easy: Every other week we'll share an Instagram story about a topic, and ask you to share your thoughts. We will collect all of your "answers" and post them anonymously the following week as a collage on our feed and on our blog right here. Oh, and we'll add our own thoughts on each topic :) We already prepared a bunch of questions, but if there's anything YOU would like to chat about, just send us a message.
We're very stoked! And you know what's really cool? Through the comment-functions our conversations won't stop after we post the collages :)
Be kind and stay tuuuned, we'll start the rioots-Ratsch next week <3